The work in this exhibition is a series investigating key parts of my life and the ways that some of my foundational experiences have provided the base of who I am and constantly grown and changed as I and my life have transformed. Subjects I reflected on as I created this work include: religion/spirituality, art/creativity, pain/learning/growth, planting gardens, family, reading, justice work, love, and nature.
This solo exhibition is on view September 19 - November 13, 2020 at the Keswick Wise & Well Center in Baltimore, MD. Opening Reception on October 2, 2020, 4pm – 6pm – RSVP Viewing By Appointment. If you would like to attend our Viewing by Appointment – Opening Reception on October 2, 2020, please contact Art Program Supervisor Sara Kaltwasser at kaltwassers@choosekeswick.org or 410-662-4235.

Appointment viewings can accommodate up to 4 people at a time, and folks may stay for up to 15 minutes. There will be 8 viewings over the course of our 2-hour Reception. All individuals who attend our Reception for Sarah McCann's work must be screened upon entrance to the Wise & Well Center, and must wear a mask for the duration of their time on our campus.

About Keswick: With over 130 years of expertise, Keswick has become the area's premier provider of services for older adults. Committed to enhancing the quality of life for the guests and residents it serves, Keswick provides a variety of award-winning services that enhance the lives of older adults and get them back doing what they love. Keswick is a locally owned, not-for-profit organization that supports the following service lines; Adult Day Services, Sub-Acute Rehabilitation Services, Skilled and Long-term Care Nursing Services and the new Wise & Well Center for Healthy Living community health services. The Wise & Well Center for Healthy Living is the first of its kind in Maryland. The membership-based Center offers classes, coaching, and personalized services across multiple dimensions of wellness. Wise & Well aims to serve as a partner in health and aid older adults in staying active and connected—the proven foundation for healthy aging. Live Well, Age Well, Be Well!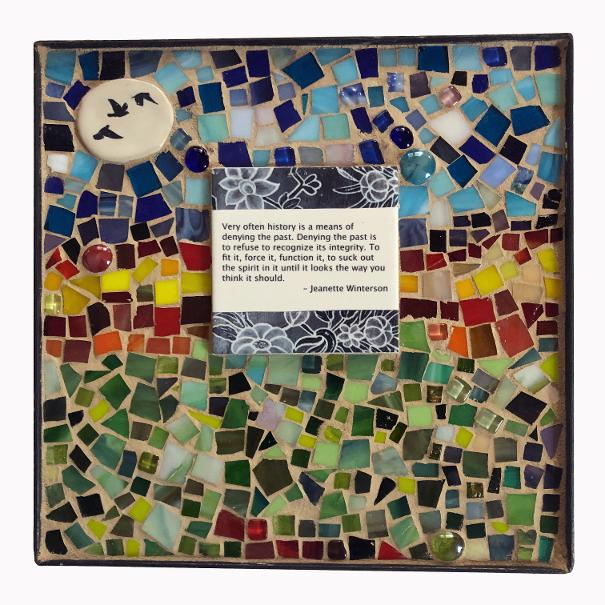 History, 12"x12", mosaic, 2019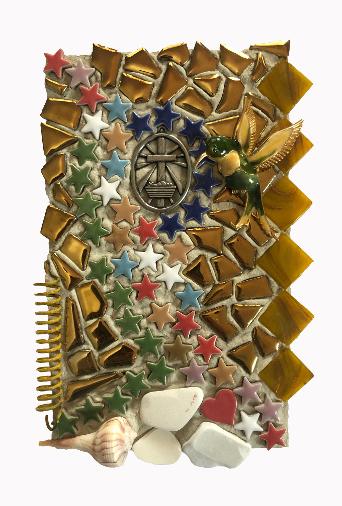 Beginnings, 8"x4", mosaic, 2020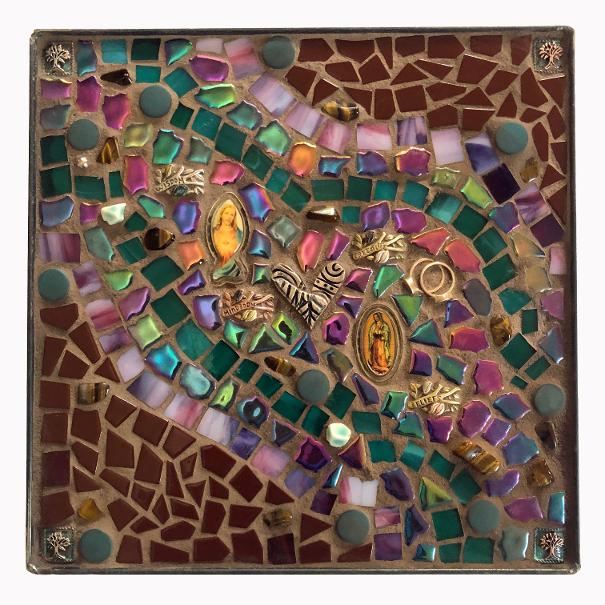 Sacraments, 12"x12", mosaic, 2020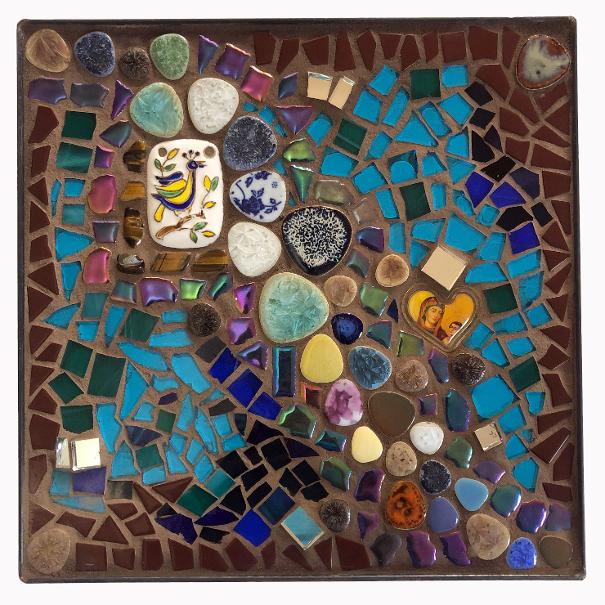 Path Forward, 12"x12", mosaic, 2020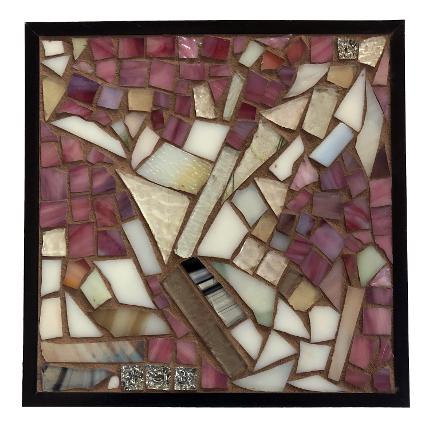 Praise, 8"x8", mosaic, 2020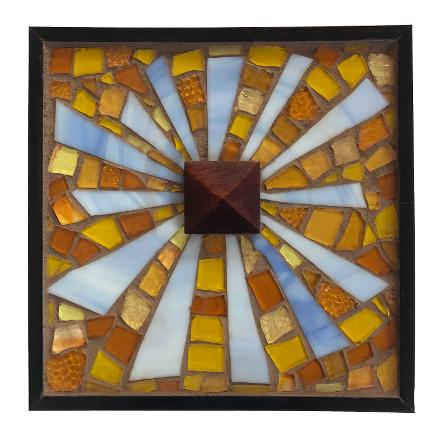 Praise 2, 8"x8", mosaic, 2020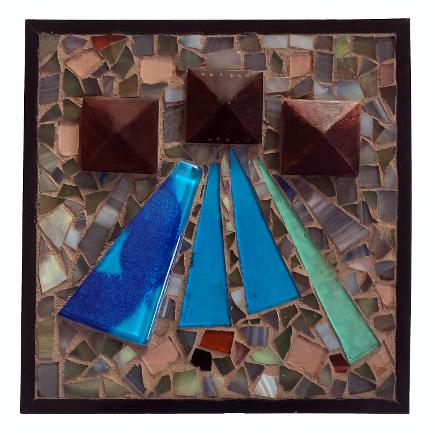 Praise 3, 8"x8", mosaic, 2020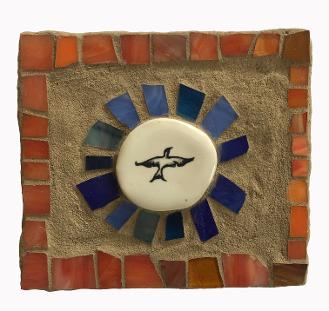 Faith, 5.25"x6", mosaic, 2019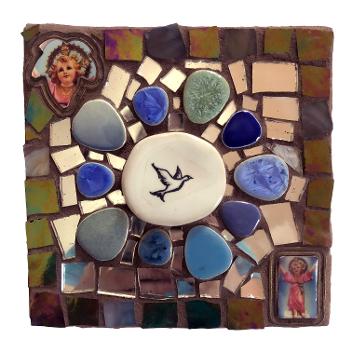 Faith 2, 6"x6", mosaic, 2020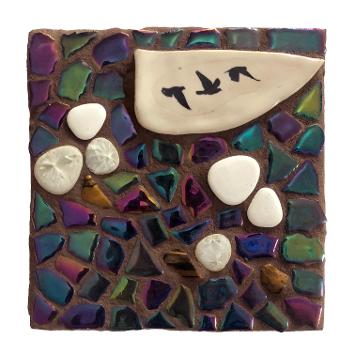 Faith 3, 6"x6", mosaic, 2020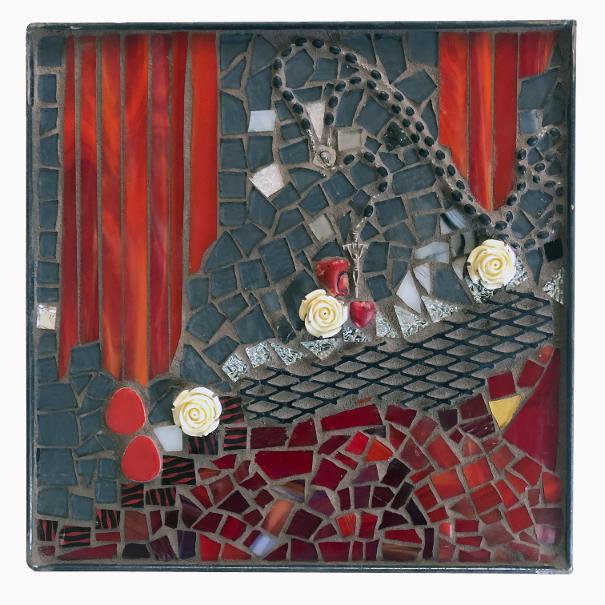 And When It Breaks Open, All the Blood that Was Shed Is Revealed, 12"x12", mosaic, 2020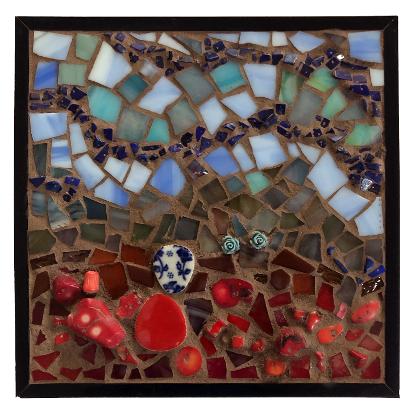 Flowers Grow out of the Blood Soaked Ground, 8"x8", mosaic, 2020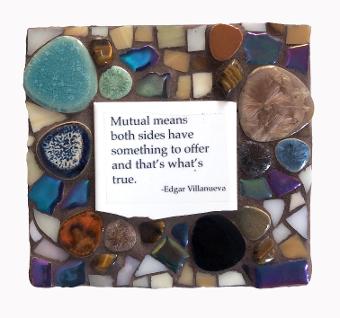 Mutual Means Both Sides Have Something to Offer, 6"x6", mosaic, 2020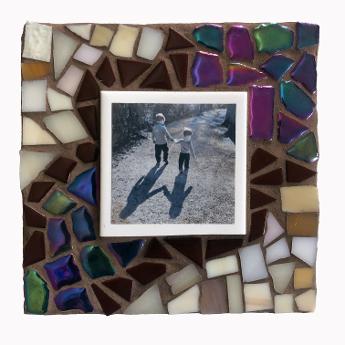 Nephews, 6"x6", mosaic, 2020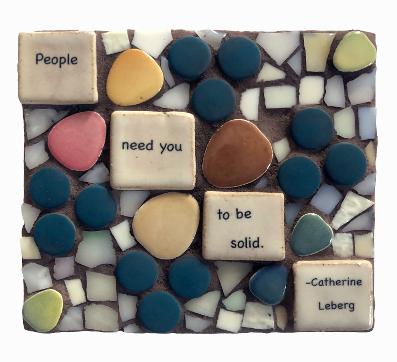 People Need You To Be Solid, 5.5"x6.5", mosaic, 2020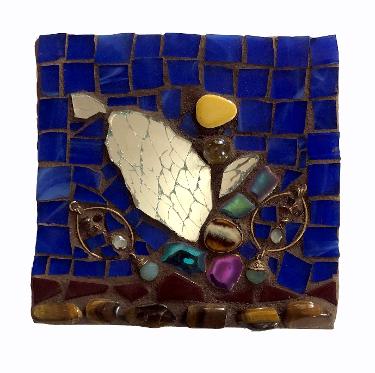 Angel, 6"x6", mosaic, 2020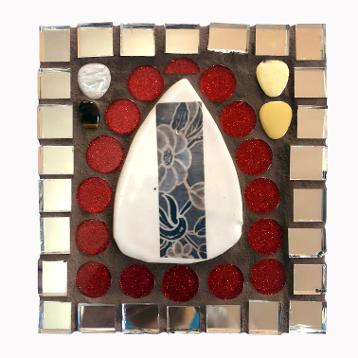 Structure, 6.25"x6", mosaic, 2020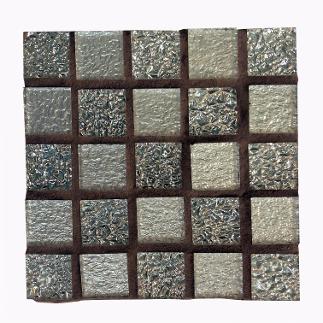 Structure 2, 6"x6", mosaic, 2020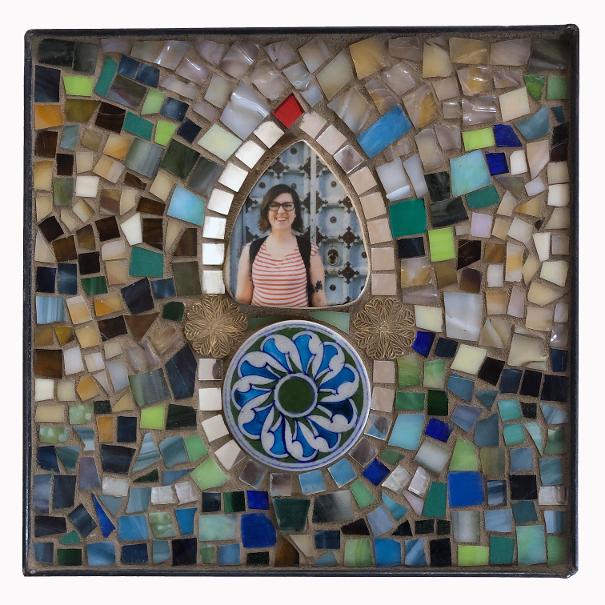 Self-portrait, 12"x12", mosaic, 2019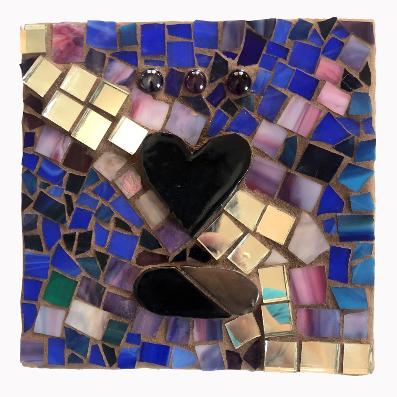 Heart Health, 8"x8", mosaic, 2020