White Women Prints, 2018-2019
Linocut with handset type
$50 each, set of 8 for $350
18" x 12"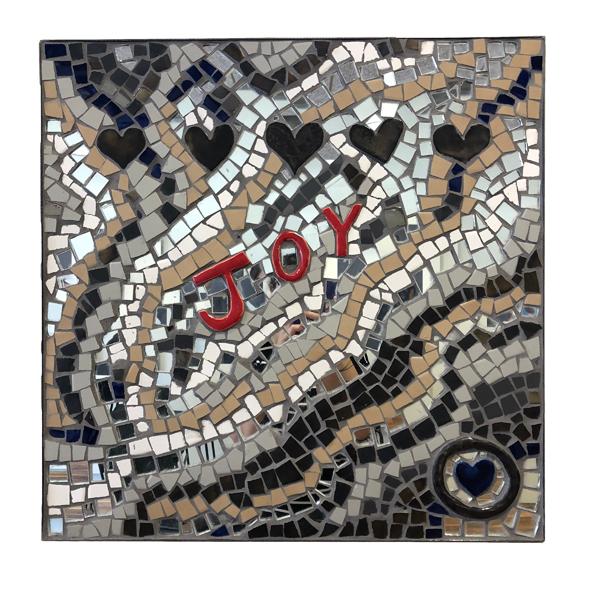 Joy, 2018
Mosaic
$500 each
24" x24" hangs with a cleat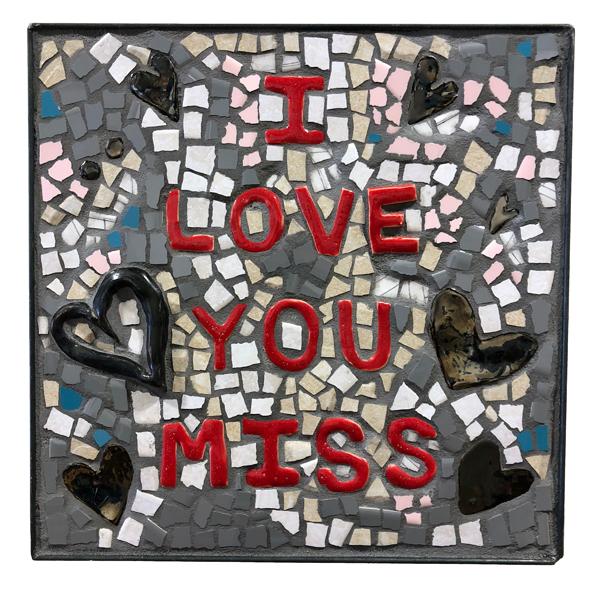 I Love You Miss, 2018
Mosaic
$125
12" x 12" hangs with a cleat
Custom Mosaic - use this page to place an order and put a deposit down on a custom mosaic. In comments section, include your ideas for text, size, material and any specific questions you may have. Artist will contact you to discuss details, full pricing and timeline. You may also e-mail: sarahbmccann@gmail.com for more information and to discuss your ideas.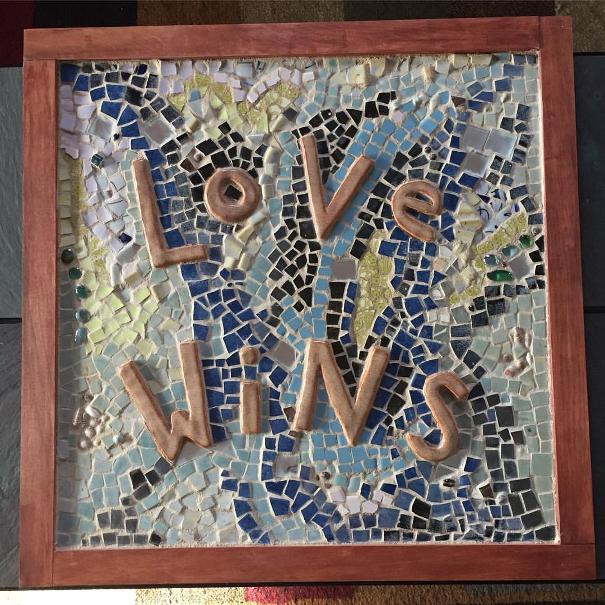 Completed commission, Love Wins, 24" x 24" 2017,includes cleat for hanging