Upcoming Events and Exhibitions
WHAT'S SO FUNNY ABOUT PEACE, LOVE AND UNDERSTANDING?
CURATED BY DOMINIC TERLIZZI
On view: July 27 - October 18, 2019
Opening Reception: Saturday, July 27, 6-9pm
St. Charles Projects
2701 N. Charles Street, Baltimore, MD 21218
HOURS M-F 10AM - 12PM AND 1PM - 5PM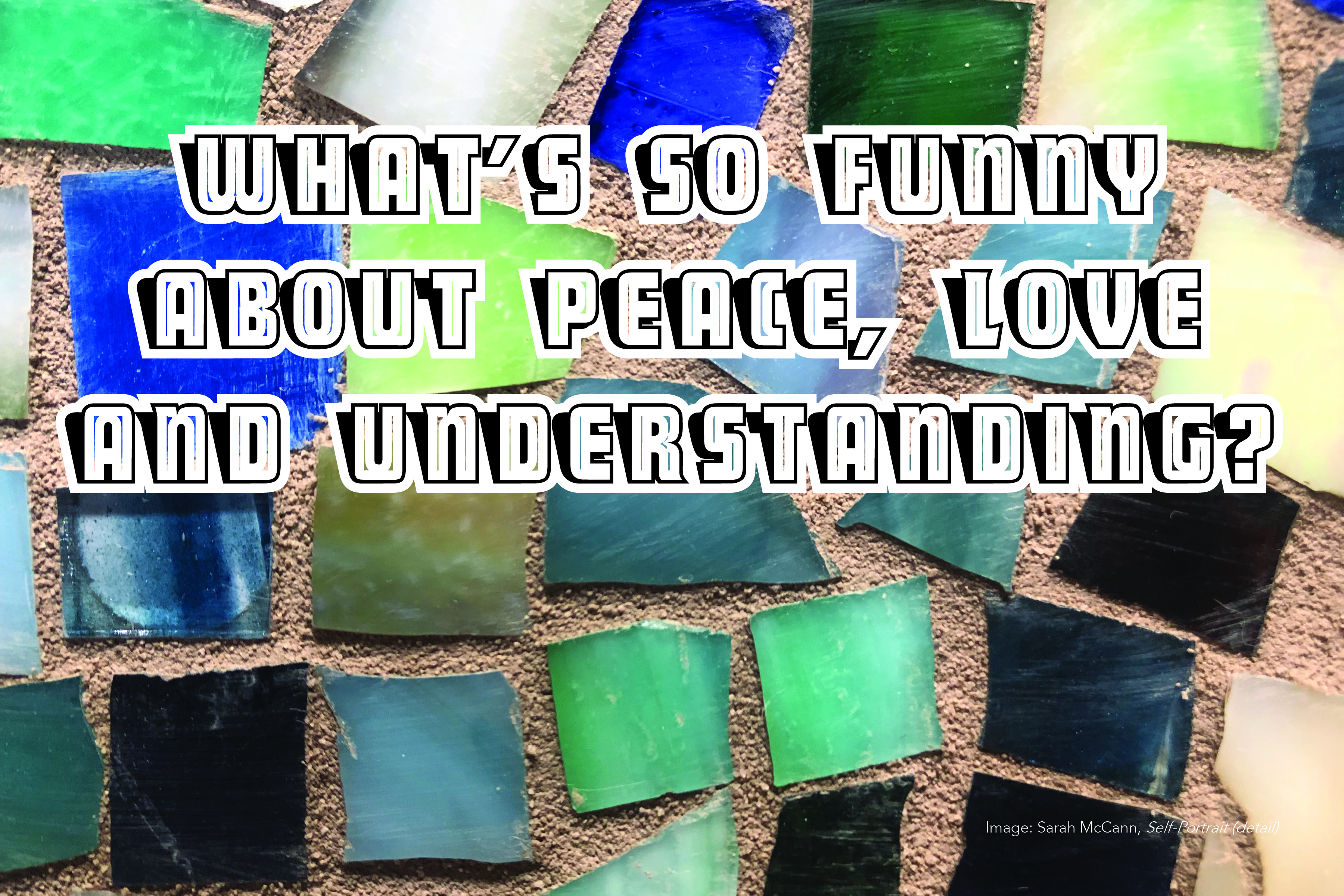 Zoë Charlton
Cara Ober
Nickola Pottinger
Ben Quesnel
Cecilia Terlizzi
Stewart Watson
Sarah McCann
in collaboration with:
Marissa Berk-Smith, Macy, Laura Cohen, Maitreyi Doshi, Herb Massie, Kursten Pickup, Christina Ralls, David Sloan and Marissa Yelnick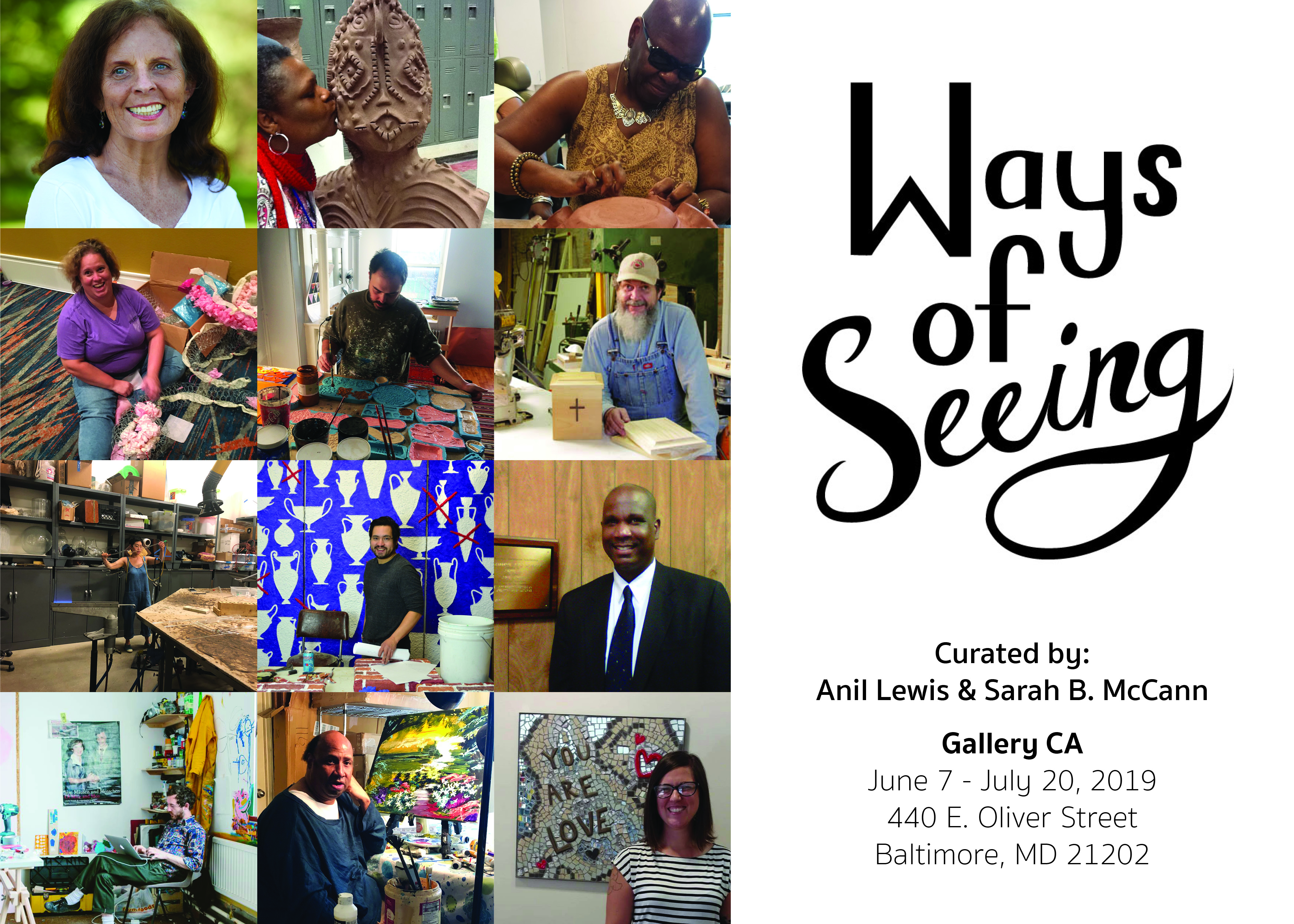 Curated by Anil Lewis & Sarah McCann
Gallery CA
440 E Oliver St, Baltimore, MD 21202
June 7 - July 20, 2019
Opening Reception: June 7, 2019
Ways of Seeing is an exhibition co-curated by Anil Lewis and Sarah McCann that invited artists to submit work that can be "seen" through all five senses. The exhibition will put work on view that questions the meaning of seeing, how people experience the world and the ways in which they work to understand, particularly those with a different experience. The exhibition is generously supported by:
And the following people who generously backed our kickstarter campaign: Katie Allston, Michelle Andres, Anonymous, Violet Apple, Christina Best, Louann Blake, Michelle Boardman, Rachael Bradley, Hannah Brancato, Barry Brown, Scott Casper, George Ciscle, Theresa Columbus, Graham Coreil-Allen, The Creative Fund, Ann Cunningham, Chris Danielsen, Taylor D. Daynes, Heather Douglas, RG Everett, Haila Fine, JA Fitz, Chancey Fleet, Foad, Cheryl Fogle-Hatch, Force: Upsetting Rape Culture, Gerad Forte, Brian Francoise, Matt Gesualdi, Shawn Mathis Gooden, Allison Gulick, Anne Hatch, Holly Hoey, Donna Hutchison, Cinder Hypki, Iva Johnson, Shaun Kane, Catherine Leberg, Erin Lein, April Daniel Lewis, Anil Lewis, Ellen Lupton, Fletcher Mackey, Al Maneki, Sam Marmion, Shaun Martin, Jim McCarthy, Sean McMahon, Rikiesha Metzger, Sara Milstein, Kevin Griffin Moreno, M Mullen, Juan Omar, Julia Orth, Bryan Perry, Paula Phillips, Nancy Proctor, Christina Ralls, Bob Rand, Rosemary Riel, Amy Seto, Elizabeth Shaner, Elizabeth Shores, Angela Sriram, Karen Stokes, Deborah Taylor, Miloš Tošić, Susan Tuberville, Deejay Vaidya, Susan Vernon, Marguerite Woods, Jessica Wyatt, Lindsay Yazzolino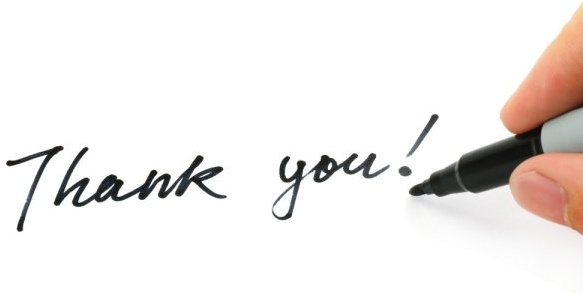 To get information directly to your inbox, sign up for my mailing list here.