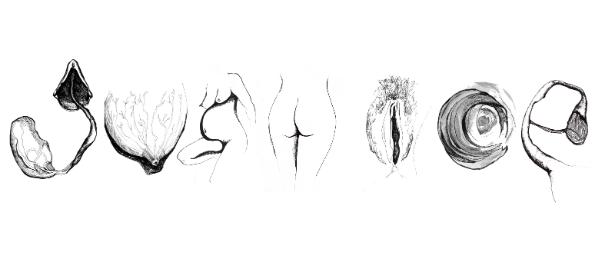 Justice
Digital Print
2011
"Justice": is about the right to learn about our bodies and to make choices about our own bodies. We should do justice to our children by teaching them the truth about their bodies and about fertility. Women of all socio-economic backgrounds should have access to basic health care.
Hannah Brancato, Julia DiBussolo and Whitney Frazier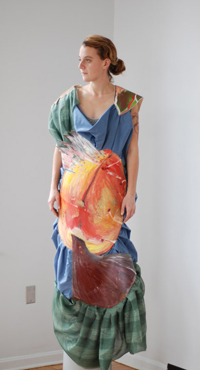 Crowning
Mixed media
2011
"Crowning" explores issues of women's rights as mothers to choose how and where they want to birth their children. Crowning refers to the moment that the baby's head pushes through the vagina and a women is crowned as a new mother. This piece was also inspired by a women owned business called Mother Made and our shared experiences of motherhood.