In partnership with Enoch Pratt Free Library's Neighborhood Library Services I facilitated mosaic workshops at eight library branches. Each of these mosaics included a portrait of someone the person loved.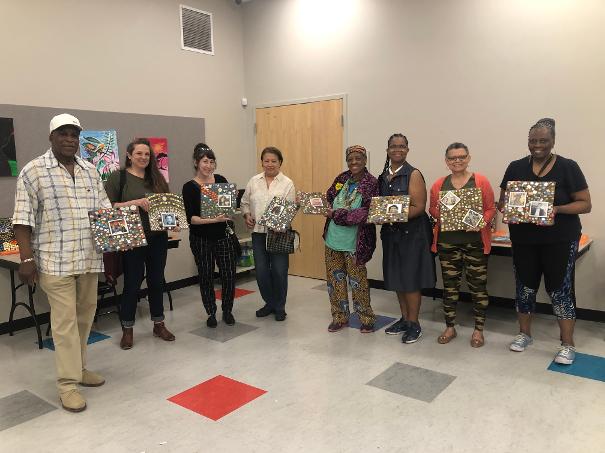 Participants with completed mosaics at the Waverly Library Branch.
For more information about Enoch Pratt Free Library visit: www.prattlibrary.org
Baltimore Clayworks is a non-profit ceramic art center that exists to develop, sustain, and promote an artist-centered community that provides outstanding artistic, educational, and collaborative programs in ceramic arts.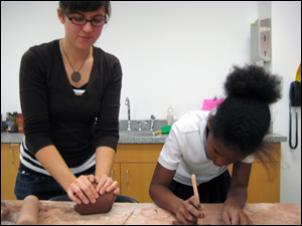 The Creative Alliance builds communities by bringing together artists and audiences from diverse backgrounds to experience spectacular arts programs and engage in the creative process. We provide support to area artists, promote Baltimore as a center for creative production, act as a positive force in our community, and advocate for cultural expression rooted in a sense of place.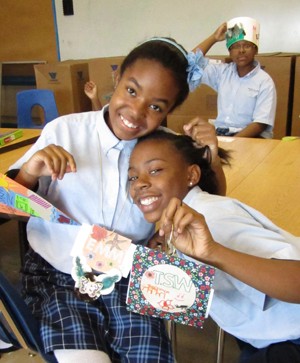 Wide Angle Youth Media
2010 - 2011
Wide Angle Youth Media is a non-profit organization that provides Baltimore youth with media education to tell their own stories and become engaged in their communities.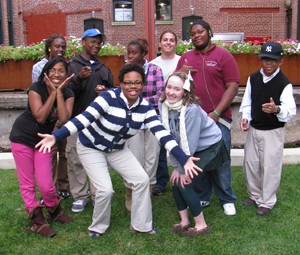 Youth Dreamers
2008-2010
The Stadium School Youth Dreamers are a group of students in grades six through college who decided in 2001 that they wanted to open a youth-run youth center. Their mission, written by youth and adults in 2003 is "to provide a safe & stimulating youth center for the growth & development of young people through youth empowerment." Adults & young people will work together in leadership on the Board of Directors to facilitate this youth initiated project & its goals."