Upcoming Events and Exhibitions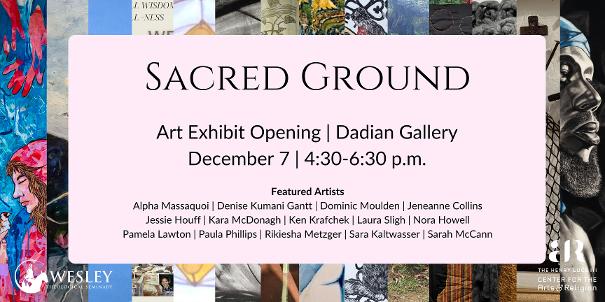 Exhibition on view at Wesley Theological Seminary Dadian Gallery
December 7, 2023 - February 13, 2024.
4500 Massachusetts Avenue, NW, Washington, DC 20016
Sacred Ground is an art exhibit that explores the deep connection of what it means to be a spiritual creator, an artist, and a child of God. Comprised of 14 Baltimore-based artists, Sacred Ground represents each artists' intersection of art and spirituality.
To get information directly to your inbox, sign up for my mailing list here.