Upcoming Events and Exhibitions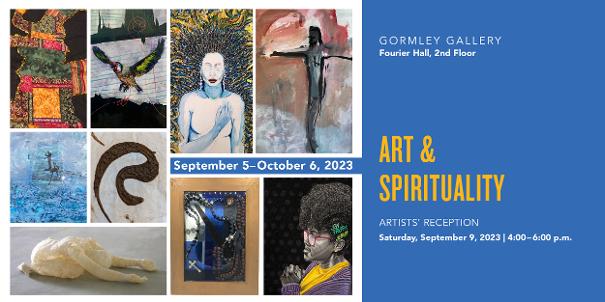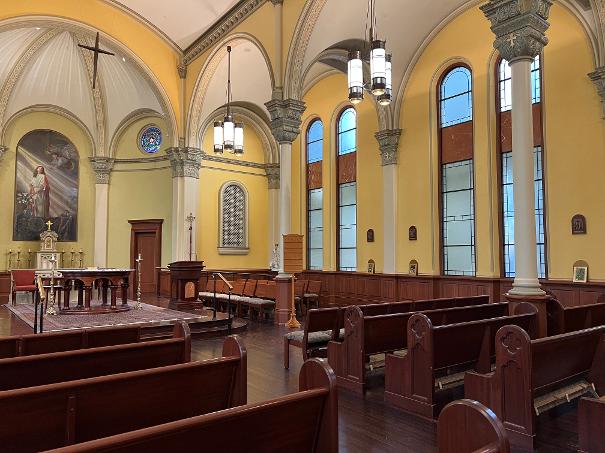 As part of the Art & Spirituality exhibition my series Jesus Pieces is installed in the Marikle Chapel of the Annunciation. Stop by the opening to see this installation as well! It is also on view September 5 - October 6, 2023.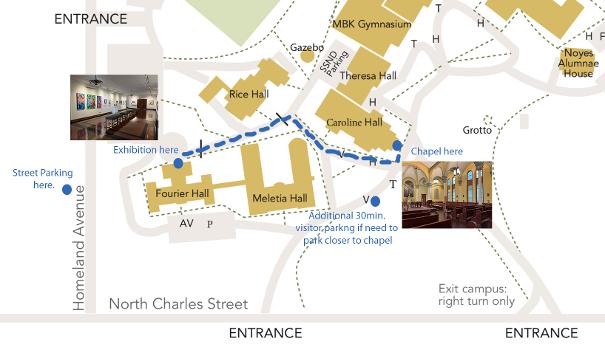 Art & Spirituality Panel Discussion
Wednesday, September 27
6pm
Gormley Gallery

Panel includes: Sara Kaltwasser, Ken Krafchek, Pamela Lawton, Kara McDonagh, Rikiesha Metzger, and Paula Phillips

Meet the artists and hear about how their spiritual and creative practices connect. Hear how each artist defines spirituality, the way this impacts the way they are in the world and the ways that their practices show up in their personal lives and the institutions they work with.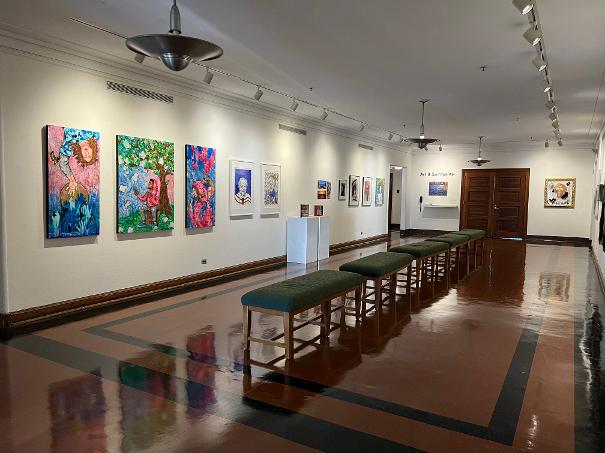 Autumn Mosaics
Monday, October 2 at 5:30pm
Enoch Pratt Free Library Waverly Branch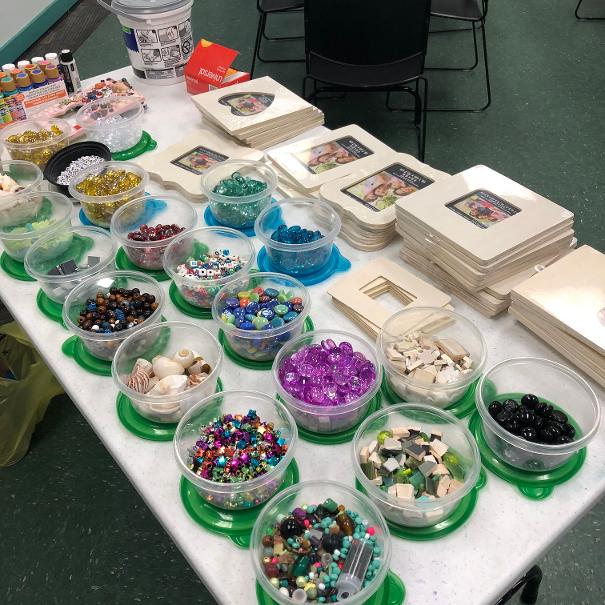 Create your own autumn-themed mosaic with Community Artist and Curator, Sarah McCann. A mosaic is a piece of art or image made from assembling small pieces of colored glass, stone, tile, or other materials to form a larger image or design. Learn about the mosaic process including materials, design, and how to adhere your mosaic pieces to a backer. You will complete a mosaic to take with you by the end of the class. If desired, bring your own stones, beads, gems or other items or you can just use the materials provided!
This program has limited spaces and pre-registration is recommended. To register, please call the Waverly Branch at (410) 396-6089.
To get information directly to your inbox, sign up for my mailing list here.