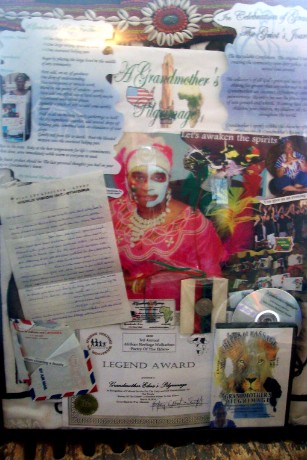 GRANDMOTHER EDNA LAWRENCE
A Griot's Journey to Promote the Process for PEACE
Multimedia
2011
In my desire to be a complete servant for humanity, my life has taken a no borders direction. My hope is to educate, record and advance the lives of all people to have a one nation survival rate. On my journey I have decided that moral values, decency and order shall have the same effects on society as government regulations and religious regulations. Respect should be on everyone's conscience. Giving back to save a nation should also be a global concern.
Peaceful diplomacy promotes social readiness and unity. I have dedicated my life to a humanitarian plea: Saving the children to reproduce a Greater Global Unified Spiritual Connection.
Please join with me in my attempt to practice freedom of speech: the first amendment of the Constitution of the United States.