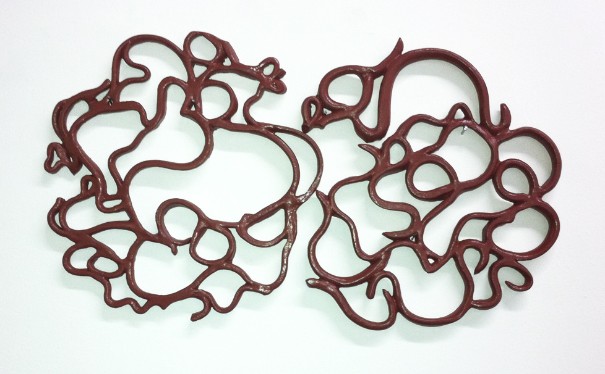 JILLIAN BRANCH
The Peace of Creativity
Ceramics
2011
Growing up, I felt that the public school system was not an advocate for me. It was en extremely difficult environment to learn in. I always felt lost and could not seem to grasp the concepts that were being taught. On many occasions, my parents told me that I would never make it through school and become a high school drop out if I didn't start learning the material. I was thought of as lazy and unmotivated which was the cause of my failures. The struggle continued and I was eventually diagnosed with ADHD at age 7. Medication helped somewhat, but did not make me happy. The only place I found peace was in art class where I could use my creativity to express my discouragement.
Art was something I could understand; it came as second nature to me, unlike my other school subjects. I felt that I was actually successful and productive in the classroom and that I had found my gift. In class, I was always praised and encouraged by my teachers. By high school, I pursued my love for the arts by taking an array of many different disciplines. I experienced sculpture, ceramics, stained glass, as well as painting and drawing. By high school, I was an honor roll student and received the presidential award for academic achievement. My love for art and creativity is what made my success possible and I enrolled in Harford Community College.
I believe everyone has the right to learn and each person learns differently. The arts can help to overcome the obstacles in the education system. Due to my experiences and struggles with the public school system, I feel that being a community artist is where I belong to become an advocate for the Baltimore community and youth that might be struggling academically. Being able to use and share my gifts with others, provide the members of the community with opportunities to experience art and expression, as well as giving encouragement and hope to communities through the creative process.